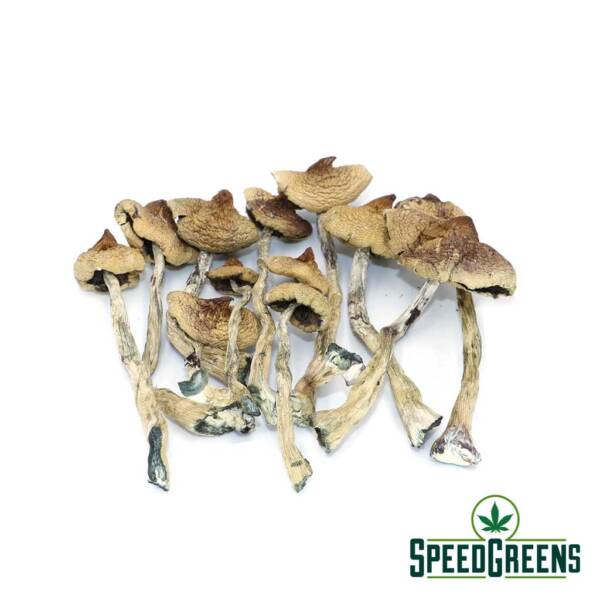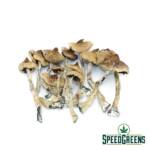 Costa Rican (Psilocybe cubensis)
$40.00 – $240.00
The Costa Rican magic mushroom is another favourite from the Central America region. This beautiful Psilocybe cubensis variety was found in the foothills surrounding Arenal Volcano, Costa Rica, at approximately 1000 to 1200 feet of elevation. Costa Rica is a magical nature kingdom and we are glad to have a sacred mushroom from this region of the world that has been growing at the base of a highly active volcano for how many centuries. With Costa Rica lying on both the Atlantic and Pacific Oceans you can imagine this mushroom has heard many stories come through the winds. What kind of stories will it whisper to you?
The Costa Rican magic mushroom is known to give a warm visual and spiritual experience, especially in nature. In the psychonaut community, it is renowned for producing warm energy, light visual hallucination, and feelings of love and deep social connection. It is a great for beginners and experienced users and is consistently well reviewed as a versatile stain that is great for all situations and occasions.
DOSAGE GUIDE:
Microdose – 0.1g – 0.3g
Beginner – 0.3g – 1g
Average – 1g – 2.5g
Experienced – 2.5g – 3.5g+
Effects begin between 10 to 40 minutes after ingestion and can last between 3 and 6 hours, depending on the dose and the individual. Like all tryptamines, psilocybes often cause what have been called "the mushroom yawns" which increase markedly as one begins to peak, however, the feeling in the rest of the body is energetic, not tired. Users can expect a wide variety of possible effects and sensations, from the mystical, euphoric and revelatory to the hyperspatial and mind-alteringly observational. At doses over 2 grams, some users report experiencing warping of the visual field, and Dali-esque melting objects, and other possible effects include time distortion, hallucinations both when eyes are closed or open and synesthesia (i.e. "seeing" sounds and "feeling" colours).
Remember to stay hydrated, especially if you're outdoors or doing activity like dancing, and try sipping some honey ginger tea to counteract any possible nausea during the come-up. Do not use if pregnant and do not mix with other drugs, especially alcohol.
Description
Additional information
Reviews (0)
Description
3.5gm – $40
7gm – $75
14gm – $130
28gm – $240
Additional information
| | |
| --- | --- |
| Select amount | 3.5gms, 7gms, 14gms, 28gms |