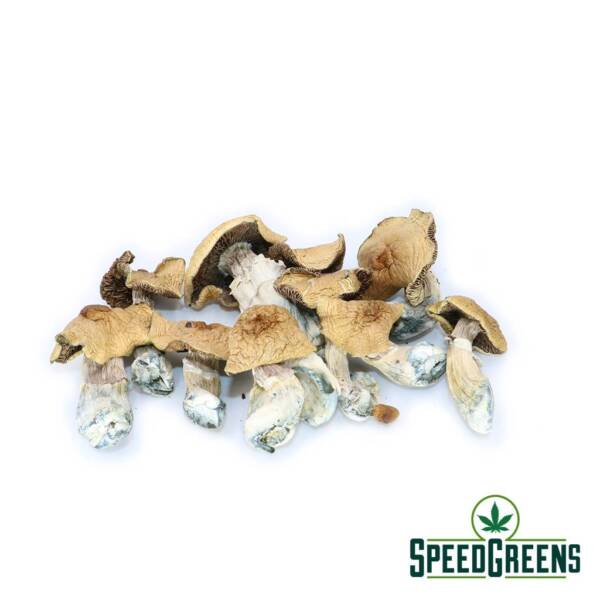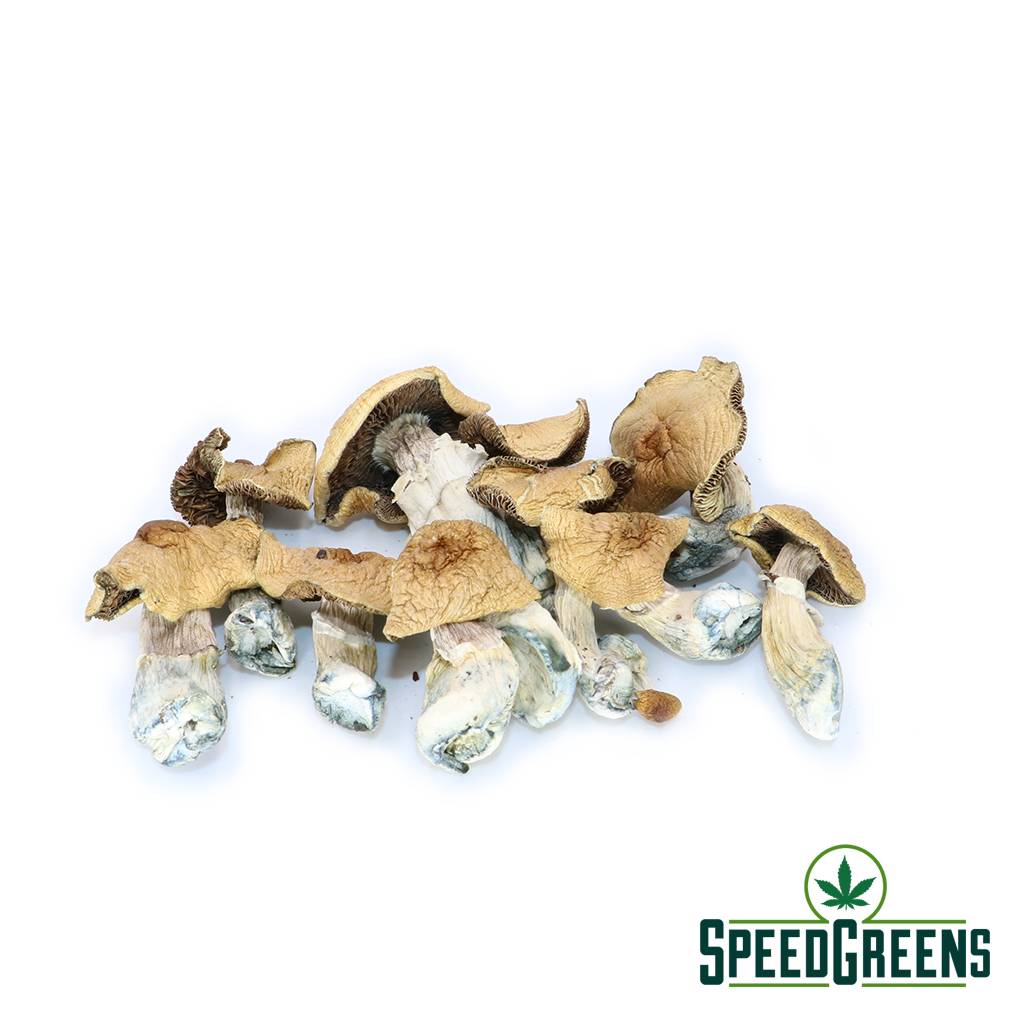 Burmese (Psilocybe cubensis) – Psychedelic Mushrooms
BEST PRICE

GUARANTEED SHIPMENT

DISCREET PACKAGING
Burmese Magic Mushrooms are famously known for their high potency. This shrooms is of the species Psilocybe Cubensis, a popular and fast growing specimen. This strain was first discovered by John W. Allen, an amateur ethnomycologiest who has discovered many strains of magic mushrooms around the world. This strain was given to John W. Allen by one of his students in Burma and this strain can be traced back to that original strain.
The effects of most psilocybe magic mushroom can variate from person to person, but reports suggest that they can induce you into a euphoric state of mind that is dreamy and quite relaxing.  There are also reports of visual experiences. The initial effect can be very intense, people report strong highs at first, particularly from the Burma, and then the experience becoming more chill as you enter into the high.
Keep in mind that the kind of trip will depend on many elements: personality, where you are, whom you are with, what you ate and if you are mixing up with other substances or alcohol (it is best not to do this).  It can be an amazing experience. Some describe a life-changing experience.
Description
Refer a friend
Reviews (11)
The Burmese psychedelic mushrooms that can take you a level higher
When it comes to magic mushrooms, the Burmese variety is said to be among some of the most powerful. This strain belongs in Psilocybe Cubensis species which are popular and fast-growing types around the world; John W Allen was even able to identify several strains across different areas through his research into these fungi that give vast mental benefits with physical relaxation side effects too! Order mushrooms online to experience the benefits of the Burmese psychedelic mushrooms.
Get the ultimate sensation from psychedelic mushrooms
The relaxation benefits from psychedelic mushrooms will help you get a better perspective
Burma is a powerful psychedelic mushrooms strain that can produce hallucination-like sensations. It's the most intense out of all known psychedelic mushrooms and may lead you into an incredible journey with great relaxation, powerful feelings, or visual experiences. This can help with mental and physical conditions, such as stress, anxiety, PTSD, pain, and more. Newcomers should use extreme caution when using this substance because its impacts might be quite overwhelming. Ingest the dried mushrooms by mixing them with chocolate, food, capsules, or edibles to dose effectively.
Experience relaxed, euphoric feeling with psychedelic mushrooms
Order mushrooms online for effects that will ease your mind, body, and soul
You may find yourself in a dreamy and relaxed euphoric frame of mind after consuming psilocybe magic mushrooms. The effects of most psilocybe magic mushrooms vary from person to person, but visual encounters have been reported. The first effect may be rather strong; individuals describe significant highs at first, especially in Burma, and then the sensation becomes calmer as you progress through the high. Burmese exoticism is based not only on its roots but also on its unique impacts. All psychedelic mushrooms have a different effect on you, and this couldn't be truer for Burmese. Without a logical start and end, the majority of its hallucinogenic effects may leave you wondering what's going on.
Dosage Chart:
Mild: 0.25 grams

Low: 0.25 – 1 grams

Medium: 1.00 – 2.5 grams

Strong: 2.50 – 5 grams

Heavy: 5 grams+
A little background on the Burmese psychedelic mushrooms
A psilocybe cubensis variant that was discovered by a Burmese student
John W. Allen was the first person to obtain a specimen of this psilocybe cubensis variant from a Burmese student. According to legend, he only produced one flush of Burma mushrooms, and all Burma spores today can be traced back to that initial harvest. Burma is one of our most potent cubensis strains, and it's a fan favorite since it grows swiftly. Mycologists are familiar with them because they invade quickly when grown from spores. When it comes to magic mushrooms, the dose determines how unpleasant the trip will be. If you're not careful with Burmese psychedelic mushrooms, you're even more likely to have a horrible vacation. Imagine what would happen if you took a really high dose of the strain, which causes intense hallucinations and euphoric shifts. Order mushrooms online today from Speed Greens for a life-changing high!
We Value Friendship, and It Starts with Sharing
Are you looking to provide your friends with the same benefits you enjoy?
Look no further! It only requires a simple step-by-step process that takes less than 5 minutes! You earn points that you can use in the shop, and they can benefit from the fantastic selection we provide. It's a win-win situation, so don't hesitate.
Go to "My Account" at the top of the page. If you haven't created an account, we highly suggest it! You can find the referral link section below your profile.

Input a page URL which you want to refer and click "Generate Referral Link."

It will generate a link according to the date of your request. You can also click the social links for Facebook, Twitter, or Whatsapp to create a link to those applications.
Copy the URL (or click on the "Copy Link" box beside the link) and share the link with family, friends, and loved ones!

When your friends and loved ones click the link, you will be awarded 625 Speed Pass Points (after a complete purchase), which you may use towards any of our products! Because your friends are doing you a favor, they can reap more benefits as they will receive a unique coupon code worth $25. This sign-up bonus will help them with more purchases in our shop! If you have any questions or concerns, let us know, and we will be happy to help.