By purchasing this product, you can earn points based on a percentage of cart total. You will come to know the earn points information once you add the product to cart.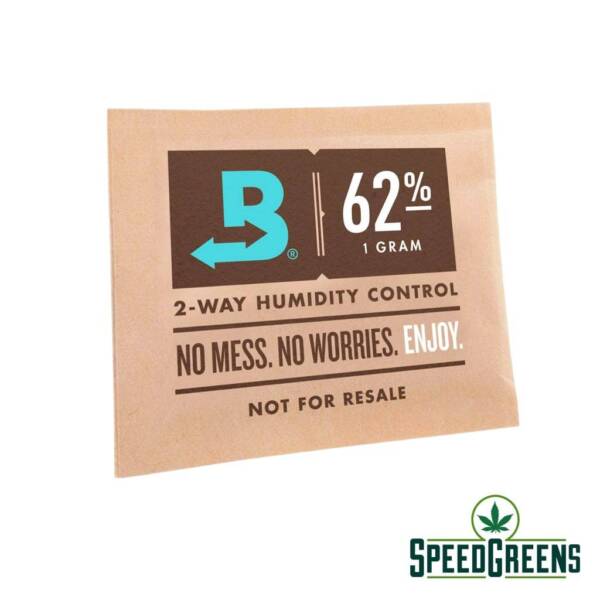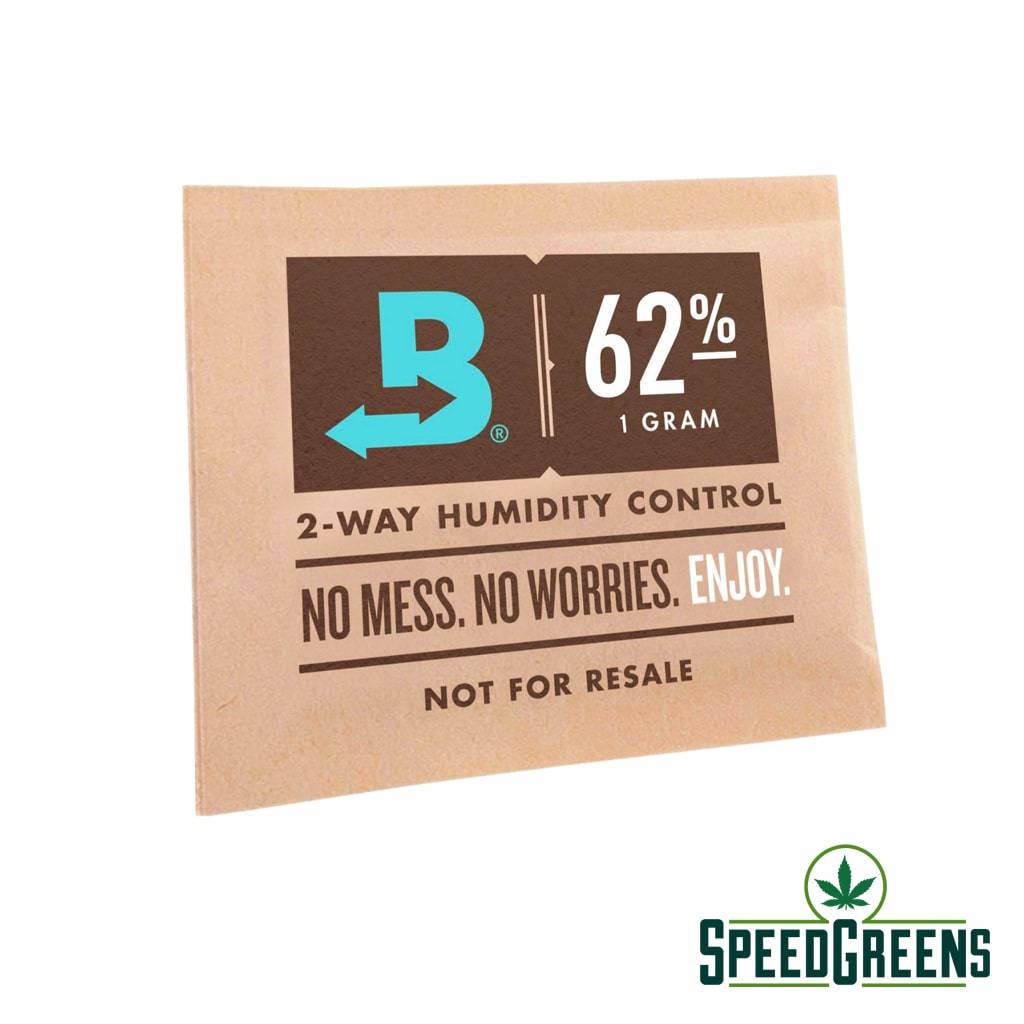 Boveda 2-way Humidity Packs 62% (1g)
BEST PRICE

GUARANTEED SHIPMENT

DISCREET PACKAGING
Boveda for Cannabis Storage | 2-Way Humidity Control  | Prevent Terpene Loss Over Drying and Molding |
The Original Terpene Shield! Boveda is precise humidity control for herbal medicine, which restores and maintains humidity to create a protective monolayer of water molecules over trichomes, so you can Save the Terps. Terpenes, the precious smell you love, are kept safe until ready for use. Simply place Boveda in your container with your herbal medicine and close the lid. It's that easy.
Boveda's patented formula uses all natural salts and water to ensure the exact Relative Humidity (RH) needed to maintain freshness. Ideal RH for herbal medicine is between 58% and 62%. Choosing between Boveda 58% RH and 62% RH is a personal preference depending on how you prefer your experience and what the humidity level is where you are. Some consumers choose 58% RH for personal-use products and 62% for larger storage. 58% and 62% RH? Try one of each Boveda to decide.