By purchasing this product, you can earn points based on a percentage of cart total. You will come to know the earn points information once you add the product to cart.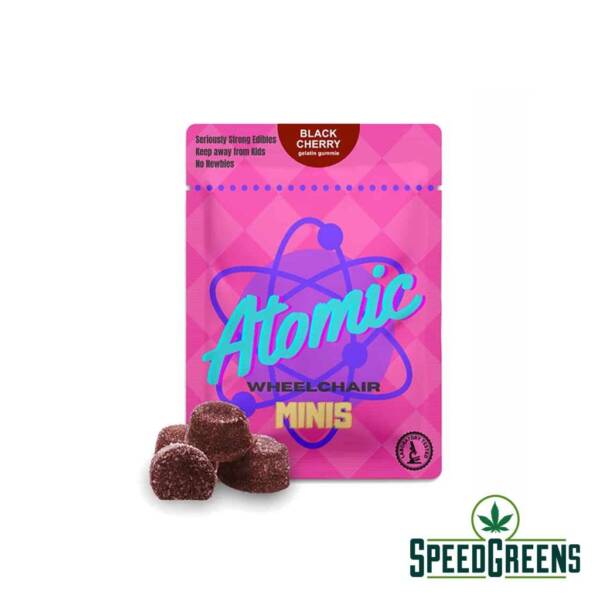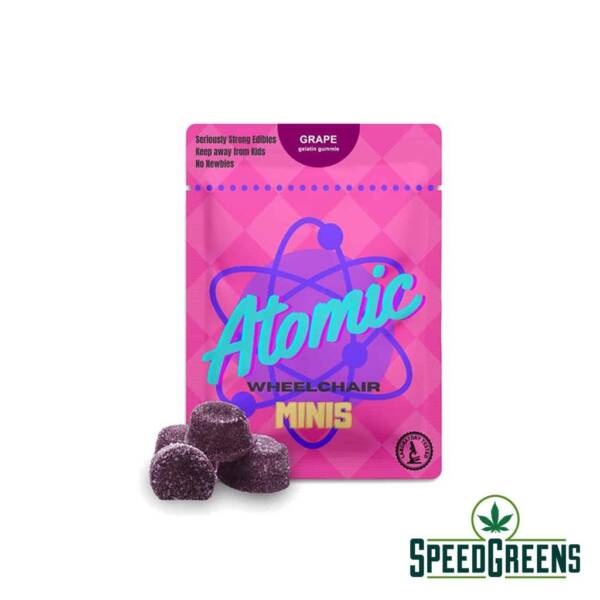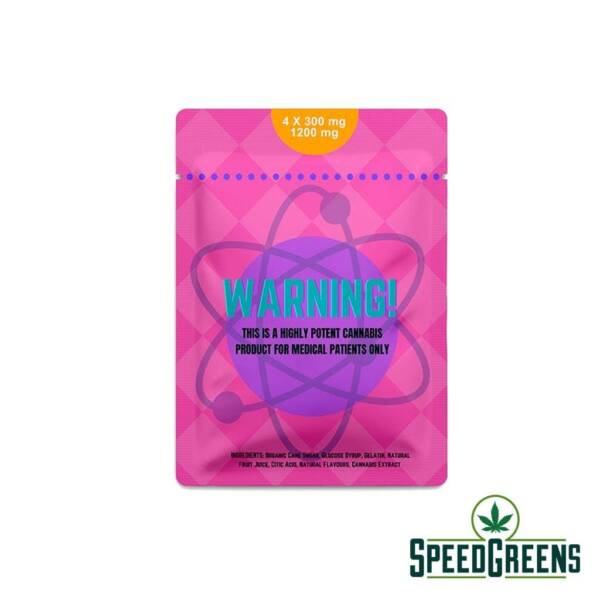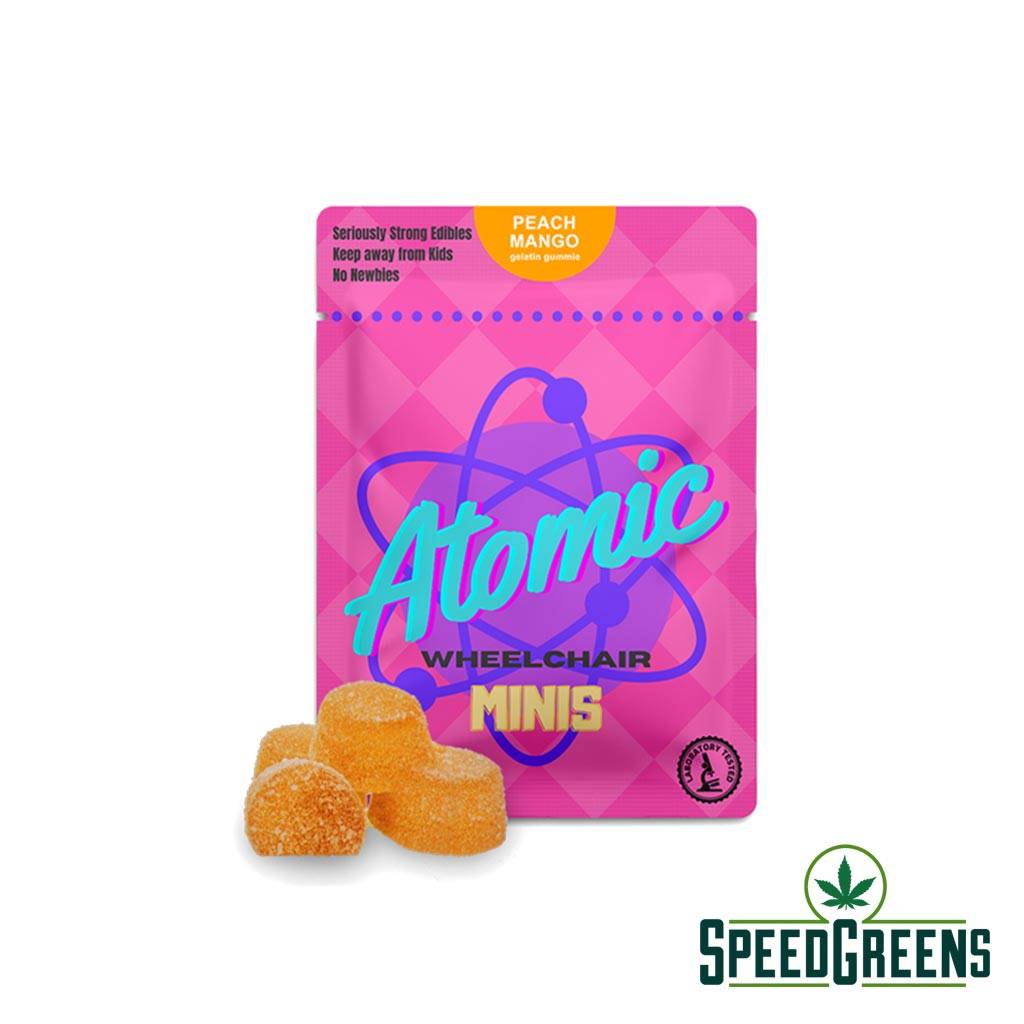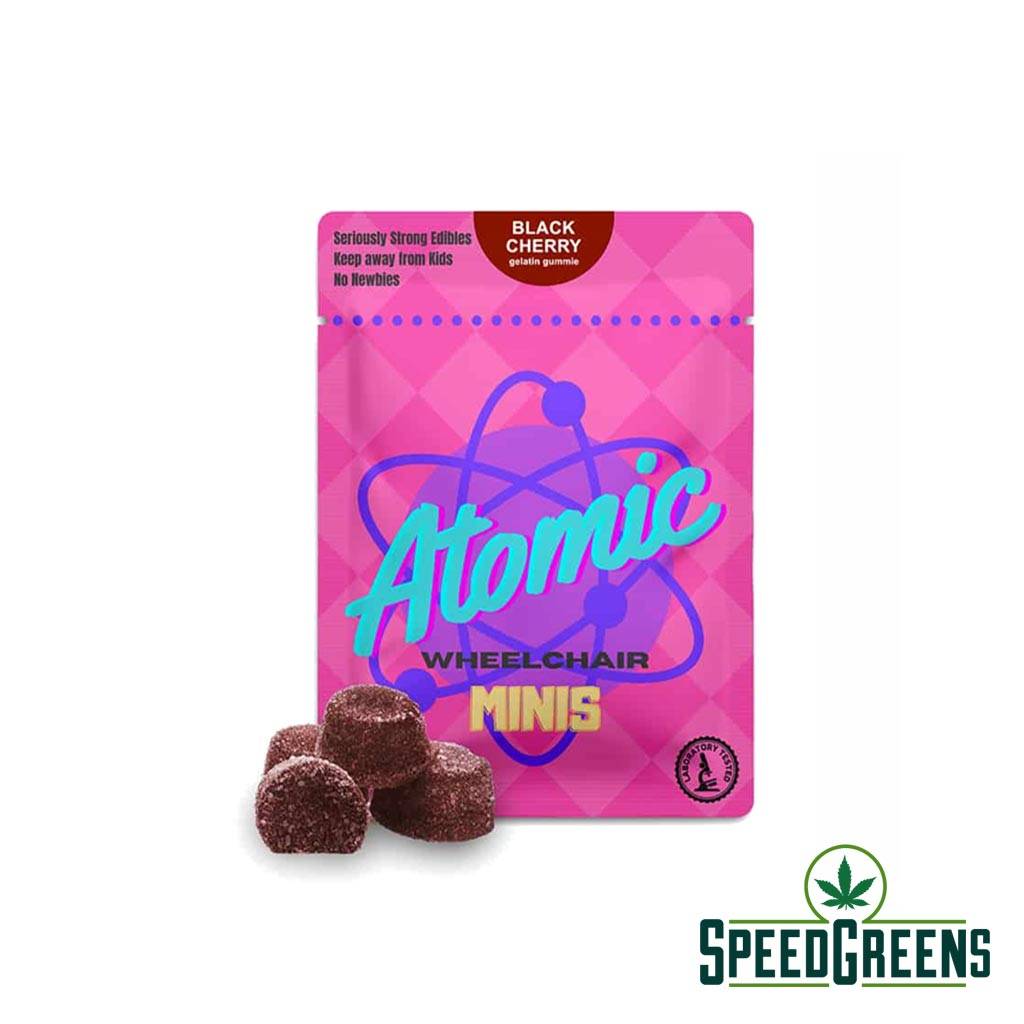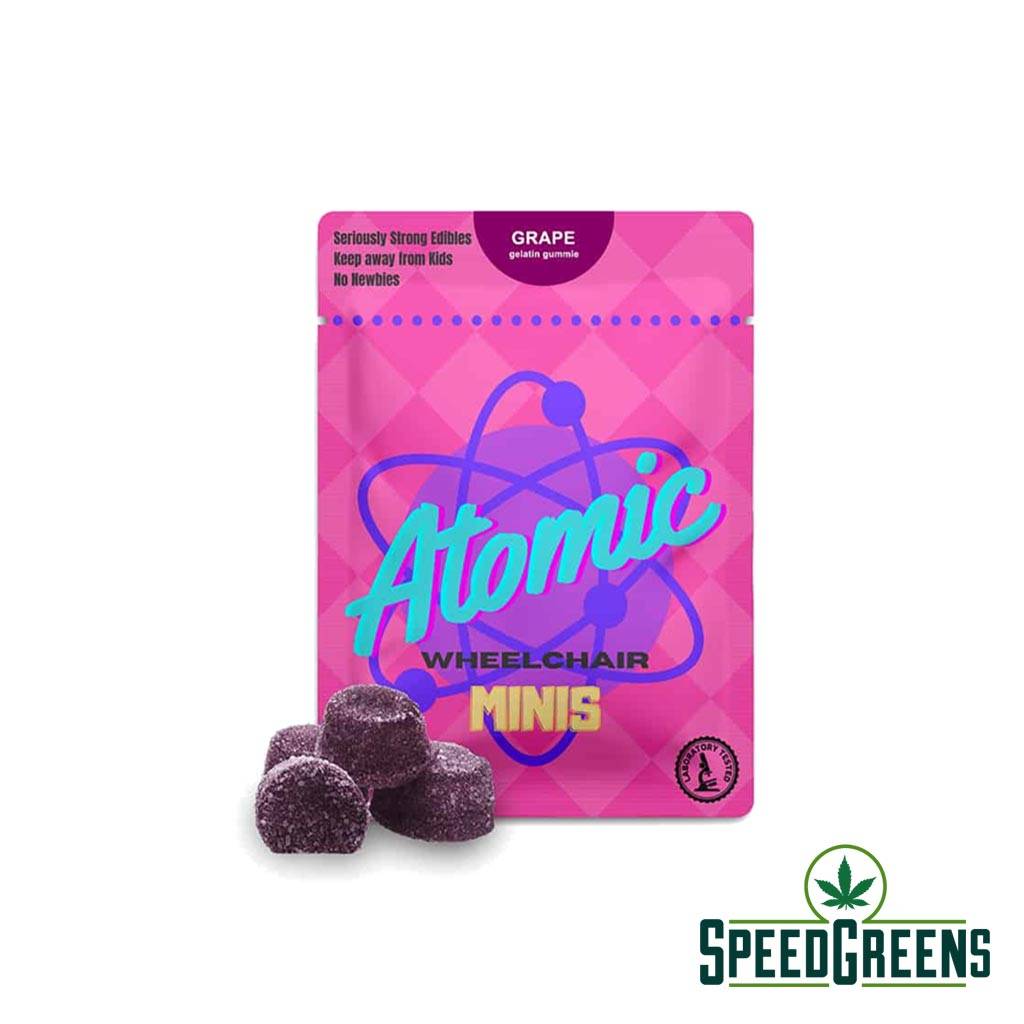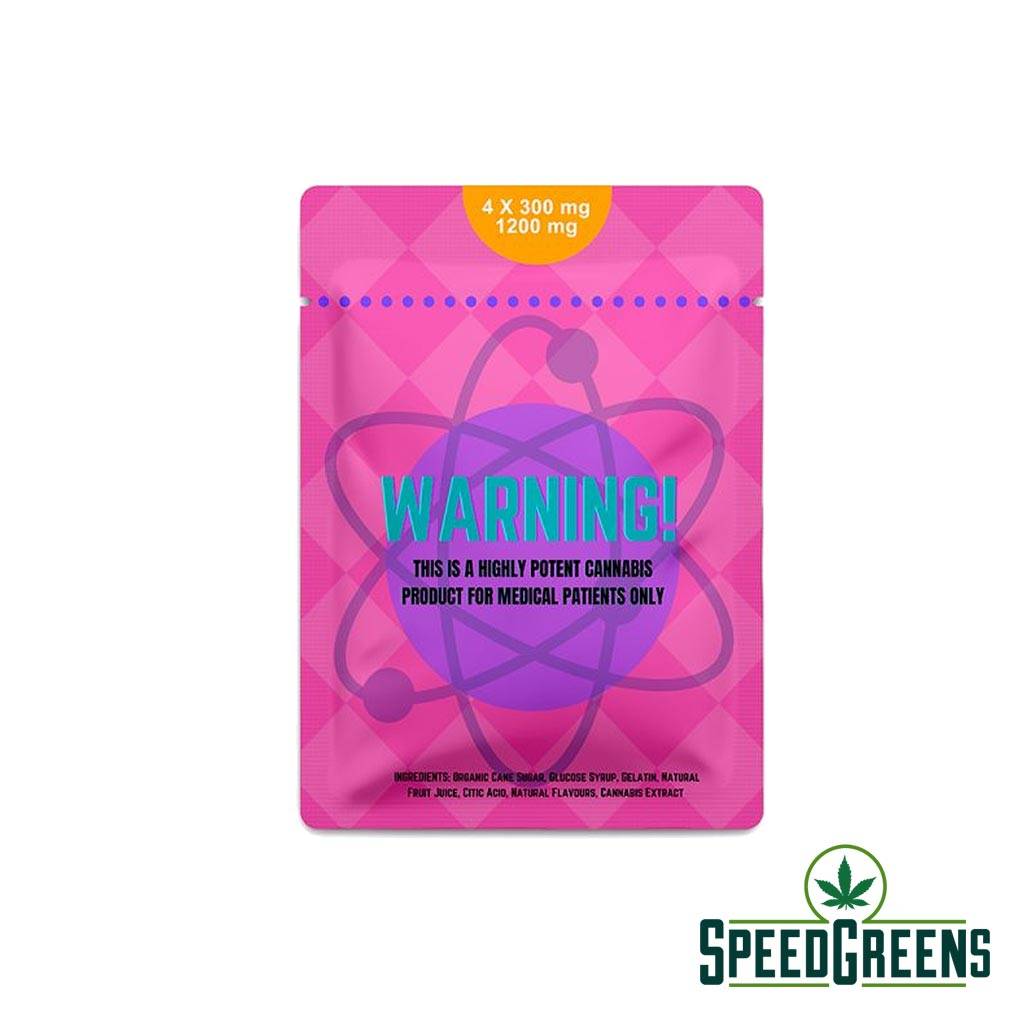 Atomic Wheelchair MINI Gummies (1200mg THC)
BEST PRICE

GUARANTEED SHIPMENT

DISCREET PACKAGING
Summer Notice: Speed Greens takes necessary precautions to ensure that your order arrives safely however your product may melt or change shape but the potency will remain 100%.

Introducing Atomic Wheelchair Minis! Our amazingly fun and mouth-watering high-dose cannabis gummies! Every 1200 mg package contains 4 x 300 mg Minis in Black Cherry, Grape, or Peach-Mango.  Crafted with organic sugar and organic tapioca syrup, these gelatin chews are enhanced with natural flavors and colors.  
WARNING: Not for beginners. High potency THC Content. Use caution to ensure correct dosage is consumed.
These high dose edibles are to die for!
Enjoy the mouth-watering and delicious goodness of the Atomic THC Wheelchair Mini Gummies! Each 1200mg pack contains 4 x 300mg minis in natural black cherry, grape, or peach-mango flavors. These high dose edibles are infused with potent and effective THC oil.
High dose edibles are an easy way to medicate your conditions
A discreet and convenient way to get high and relieve pain, anxiety, and insomnia
Edibles are one of the most convenient ways of consuming cannabis. You don't have to smoke weed to enjoy all the relief it provides. All you need is to consume Atomic THC Wheelchair Mini Gummies, and wait for the effects to kick in.
Each edible gummy is infused with THC and crafted using organic sugar and organic tapioca to enhance the taste. In addition, each gummy is naturally flavored and colored. Atomic THC Wheelchair Mini Gummies are available in black cherry, grape, or peach-mango. No artificial flavoring and color are added to ensure quality and potency.
These high dose edibles have tremendous effects
Elevate your mood, feel relaxed, and feel no pain every day for your overall health
These high dose edibles help treat many problems including:
Reducing symptoms of depression and anxiety
Reducing acute and chronic pain
Relieving symptoms of muscle cramps, density, and spasms
Increasing appetite
Deal with insomnia
Reducing nausea
Alleviating headaches and migraines
Cannabis edibles are very potent and also known to help enhance your mood. It also helps you improve your overall physical and mental health. Atomic Wheelchair products provide a soothing and comforting feel that will help your mind and body relax.
Find out if these high dose edibles are for you!
Start low and slow. Proper consumption and dosing are the keys to feeling the effects
To feel the desired effects of these gummies, proper dosing is a must. These gummies are very potent and strong. It can cause too much intoxication if you do not know how to control the dosing.
Know the right dosage to take based on what you need. Then, cut each gummy based on the dosage you need. This way you can explore and figure out your tolerance level. Wait for at least 60 to 90 minutes before the effects start to kick in. If you still don't feel the desired effects at this point, you can increase your consumption.