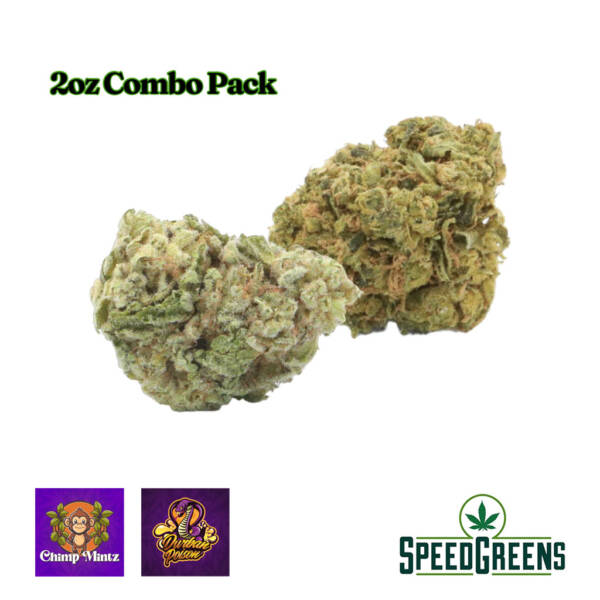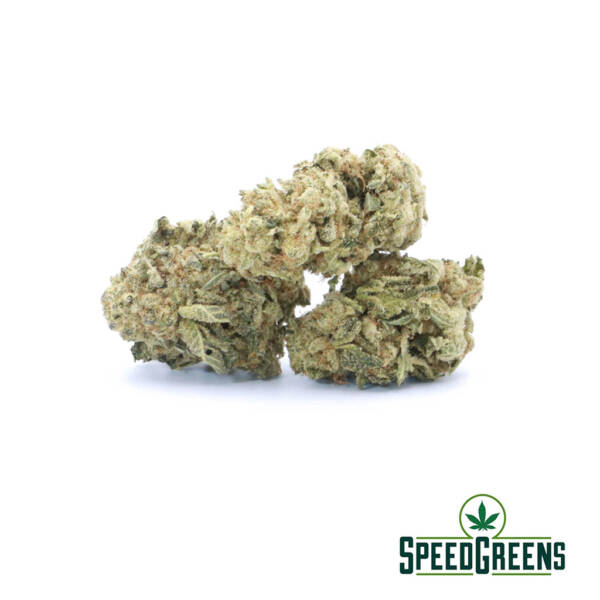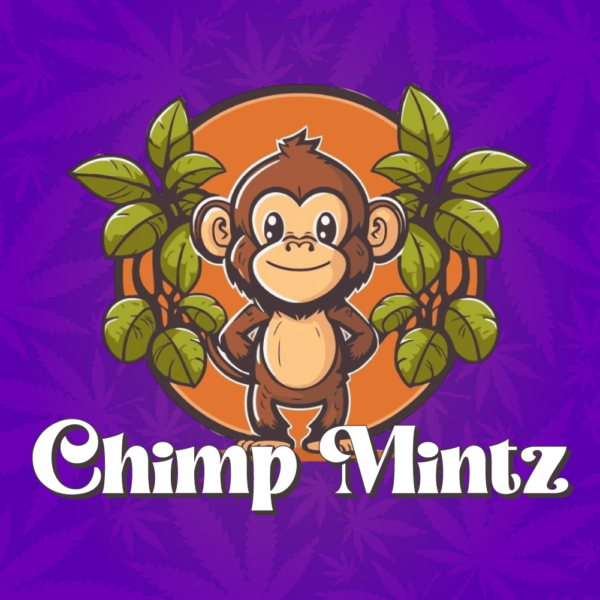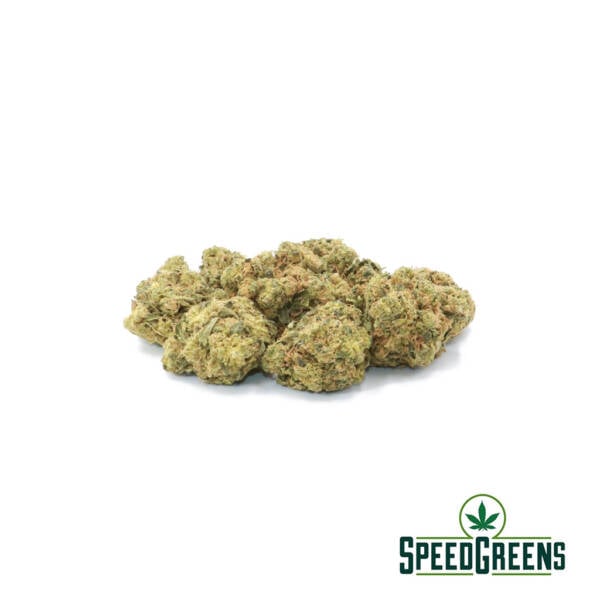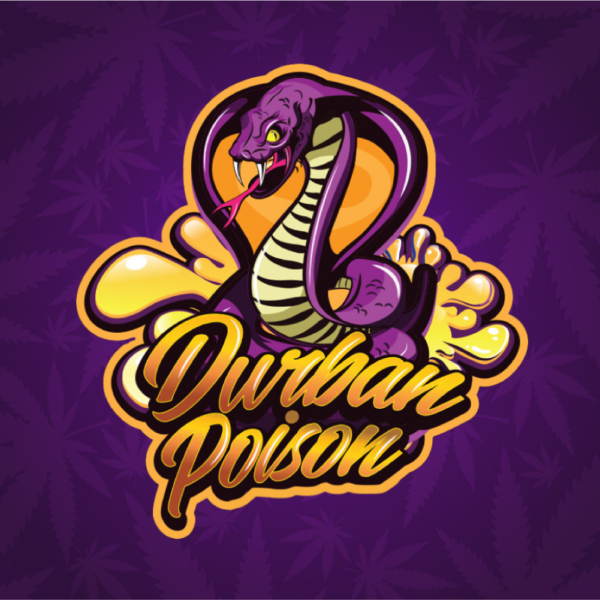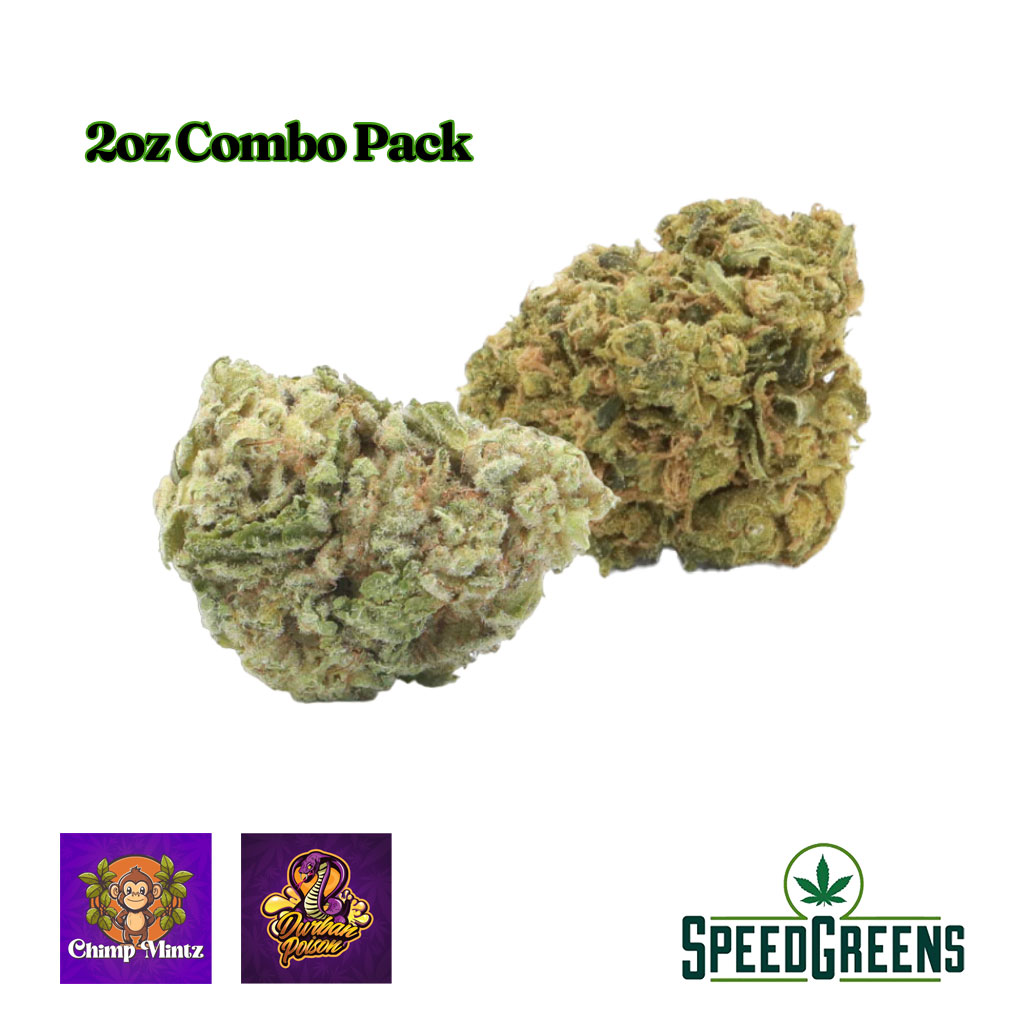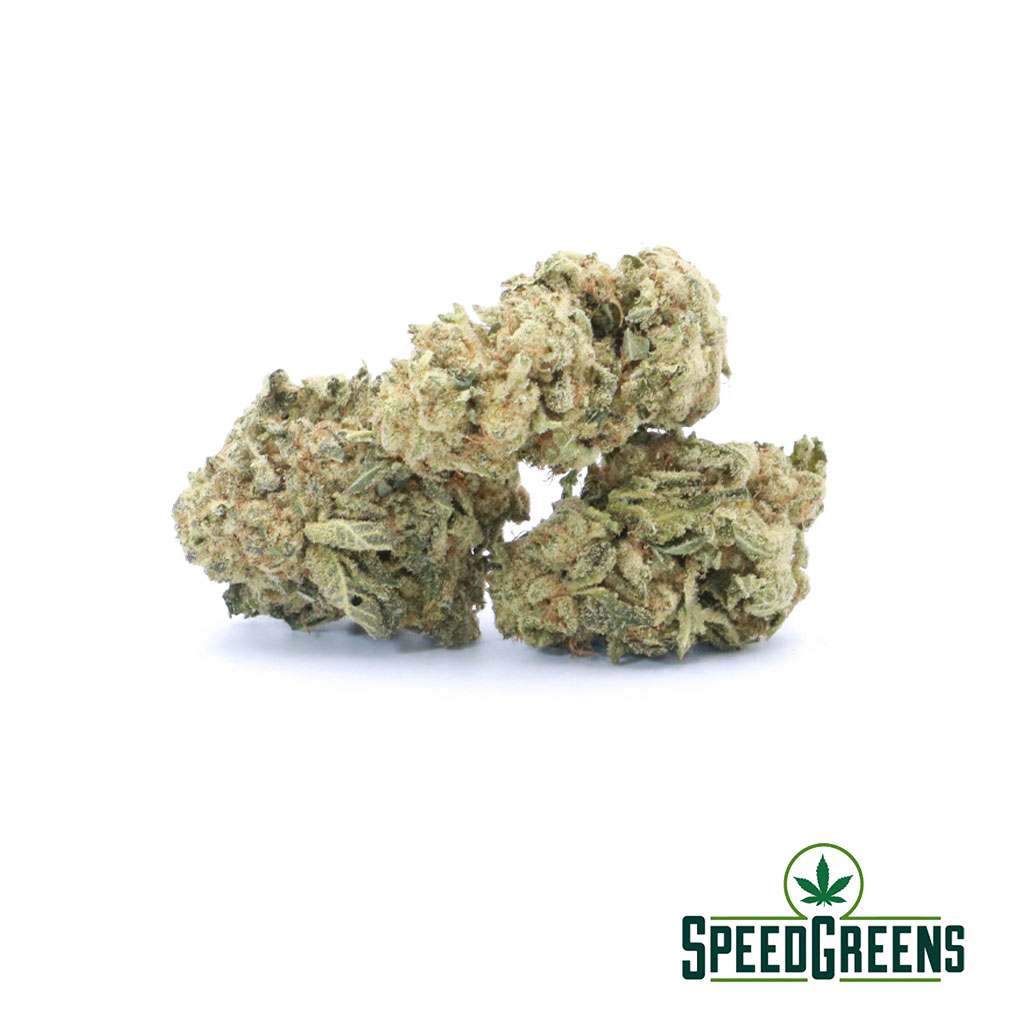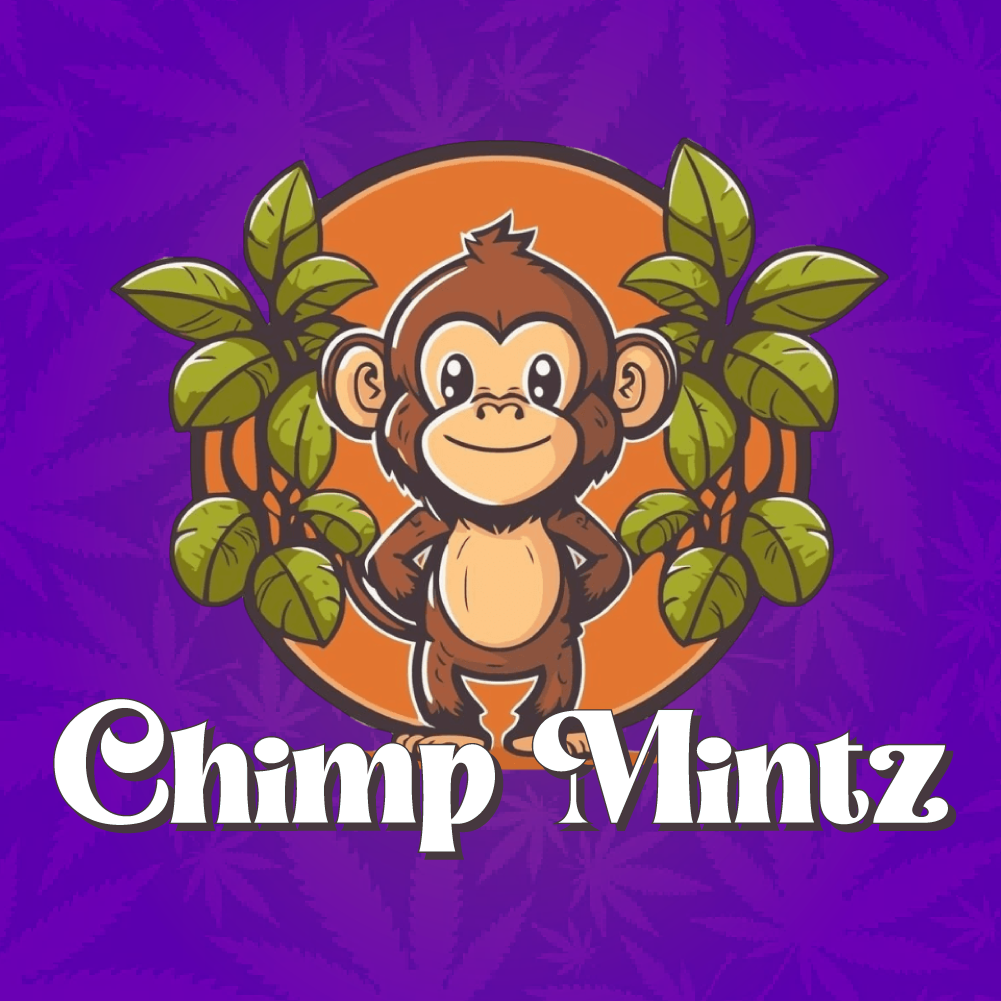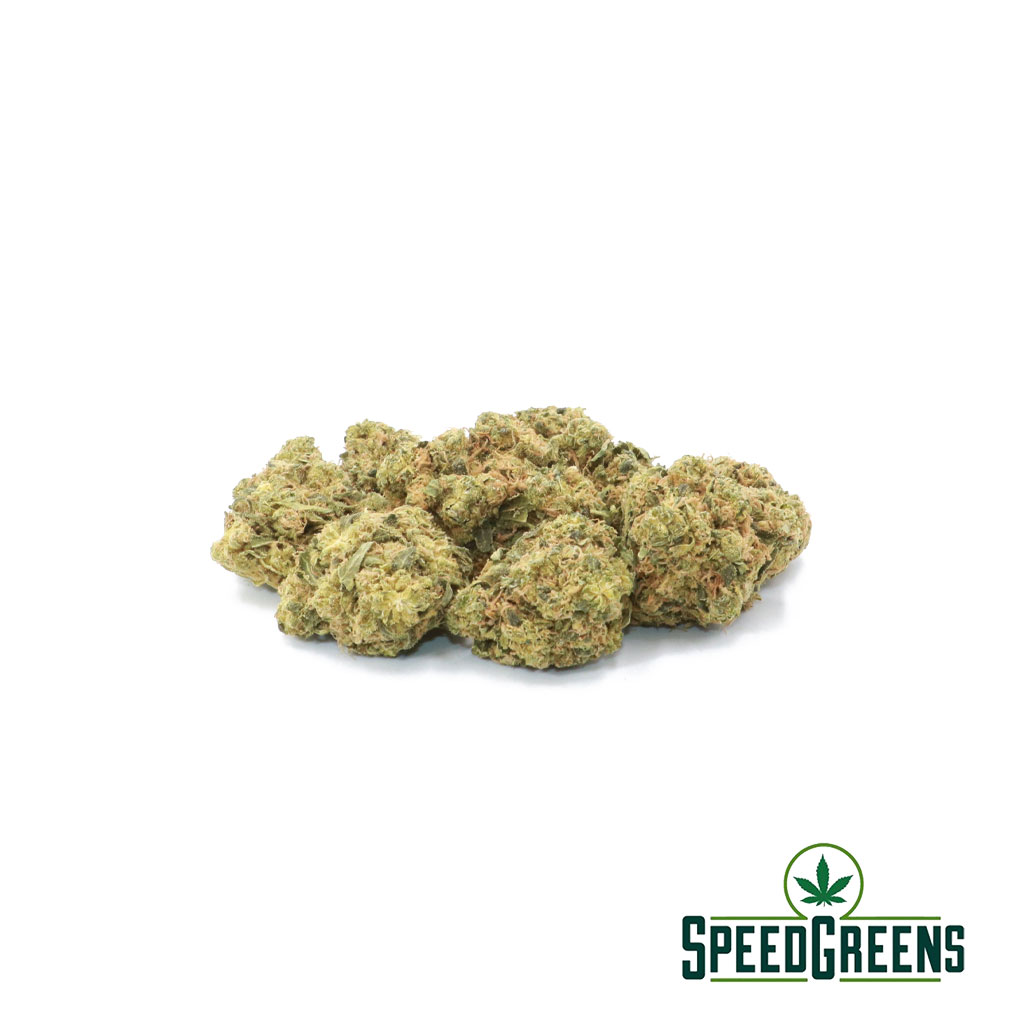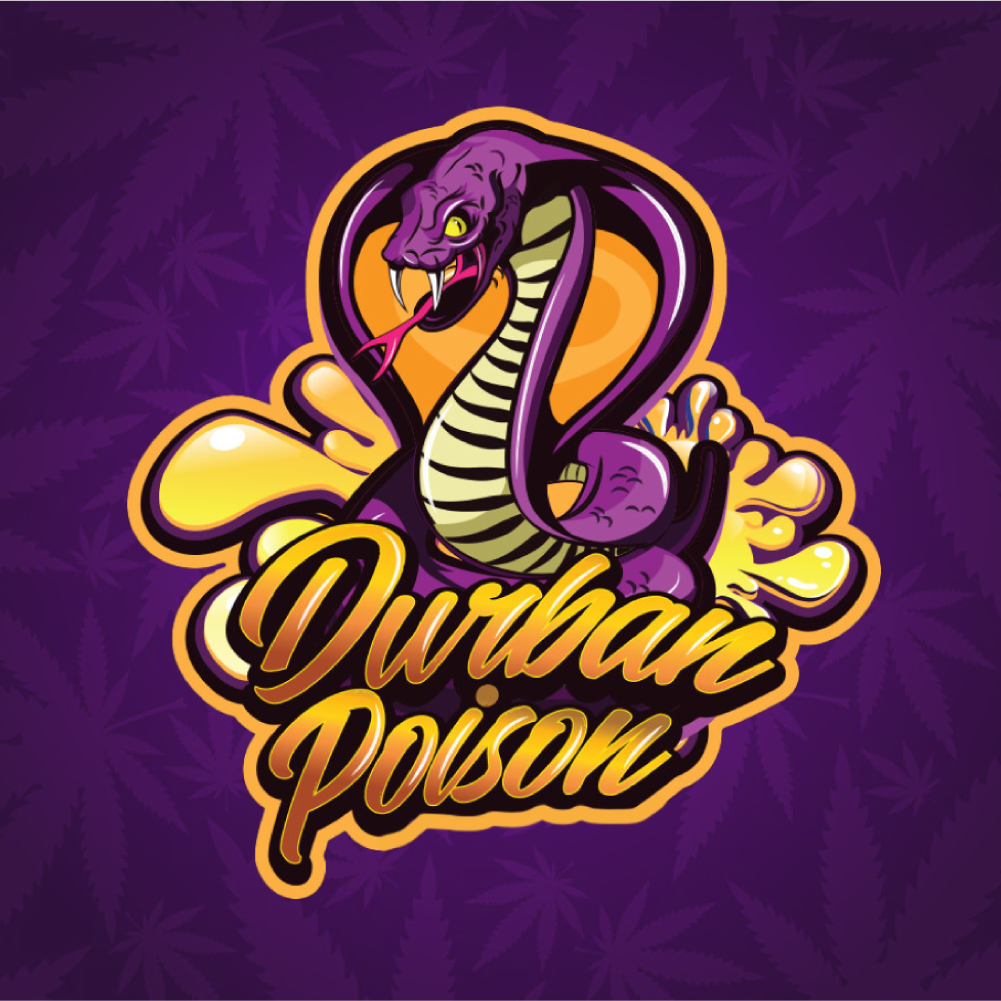 AA 2oz Combo Pack "$139" SUPER SALE
BEST PRICE

GUARANTEED SHIPMENT

DISCREET PACKAGING
CHIMP MINTZ + DURBAN POISON
| | |
| --- | --- |
| Grade | AA |
| Type | HYBRID |
| THC | 20-27% |
| EFFECTS | Calm, Euphoria, Happy, Hungry, Relaxing, Uplifting |
| HELPS WITH | Insomnia, Chronic Pain, Depression, Anxiety, Appetite |
| | |
| --- | --- |
| Grade: | AAA |
| Type: | SATIVA |
| THC: | 24% |
| EFFECTS: | Creative, Euphoria, Focus, Happy |
| HELPS WITH: | ADD/ADHD, Anxiety, Bipolar Disorder, Chronic Pain, Depression, Fatigue, Headaches, Migraines, Nausea, Stress |
Receive in-stock notifications for this.
Get Double The Fun With Our
AA

2oz Combo Pack! 

$140 OFF

Chimp Mintz is a a rare evenly balanced hybrid strain that was produced by mating the notorious Gorilla Glue #4 and Guiness strains. This potent strain, which is renowned for its interesting flavour and long-lasting effects, is ideal for anyone who enjoys hybrids. It has an intensely pungent flavour that starts out sweet and cheesy and ends sour. Due to its distinctive effects, distinctive aroma, and historical significance, Durban Poison has grown in popularity on a global scale. Cannabis fans are drawn to this strain because of its reputation as a pure sativa landrace strain. When exploring the outdoors, staying productive throughout a hectic day, or to inspire creativity, Durban Poison is the ideal strain.
$69.50 /Oz
The balance of Chimp Mintz and the burst from Durban Poison
Chimp Mintz, known for its potent impact and exceptionally high THC content, is frequently chosen to address conditions such as chronic pain, depression, appetite loss, nausea, and persistent stress or anxiety. On the other hand, Durban Poison offers an effective remedy for depression, anxiety, chronic pain, and can provide relief from nausea. This strain is prized for its ability to instill a sense of mindfulness, which can be particularly beneficial for individuals dealing with constant distractions caused by conditions like melancholy, anxiety, and PTSD. It's worth noting that the medicinal benefits of Durban Poison are primarily geared towards mental well-being, and some users report enhanced focus, which can be helpful for individuals with attention deficit issues.
Chimp Mintz long lasting effects paired with Durban Poison's creative prowess
Renowned for its appetite-stimulating potency and captivating flavor, this robust strain boasts an impressive 31-32% average THC concentration, making it a top choice for hybrid enthusiasts. Its high unfolds gradually, ushering in an expansive euphoria that pleasantly unfocuses your mind. Simultaneously, a mild surge in creativity accompanies a profound relaxation that envelops both your mental and physical state. Before long, an intense wave of hunger will take hold, leaving you famished and ready to grab anything within reach for a snack.
In contrast, Durban Poison stands as one of the world's most potent strains, with THC levels that can exceed 24%. It delivers a powerful, ecstatic head high, perfect for daytime activities and creativity. Be aware that dry mouth and paranoia can be negative effects to expect. Durban Poison is a classic wake-and-bake strain, ideal for daytime use, with a typical duration of its high lasting two to three hours.
Chimp Mintz and Druban Poison is a hot and cold combo
Chimp Mintz:
Gorilla Snacks, alternatively referred to as "Chimp Mints," stands out as a rare, perfectly balanced hybrid strain, with an even split of 50% indica and 50% sativa. It came into existence through the meticulous breeding of the legendary Gorilla Glue #4 and Guinness strains. This particular bud emits an exceptionally robust, pungent aroma that carries a sweet, almost cheesy undertone, underscored by a tangy note. When savored, the taste is a delightful combination of sweetness and earthiness, culminating in an intriguing coffee-like essence with hints of cheese. The appearance of Gorilla Snacks buds is characterized by small, round, neon-green nuggets adorned with elongated, slender, orange hairs and coated with a thick layer of glistening, amber-hued crystal trichomes.
Durban Poison:
Expect a major blow to the head from this super-potent strain. A pure sativa, Durban Poison is the beloved inbred descendant of a sativa strain grown in South Africa. Ed Rosenthal, an American cannabis activist, discovered the original strain and brought in back to the United States in the 1970s. It has long been a favorite of stoners and medical marijuana patients. This strain is ideal for making concentrates, as the bud is covered in over-sized trichomes. The dominant smell and taste of Durban Poison is earthy and sweet, with a subtle pine aroma. The buds are round and chunky, with a dense coating of trichomes. This strain is best for active periods, chores, and other daylight activities.