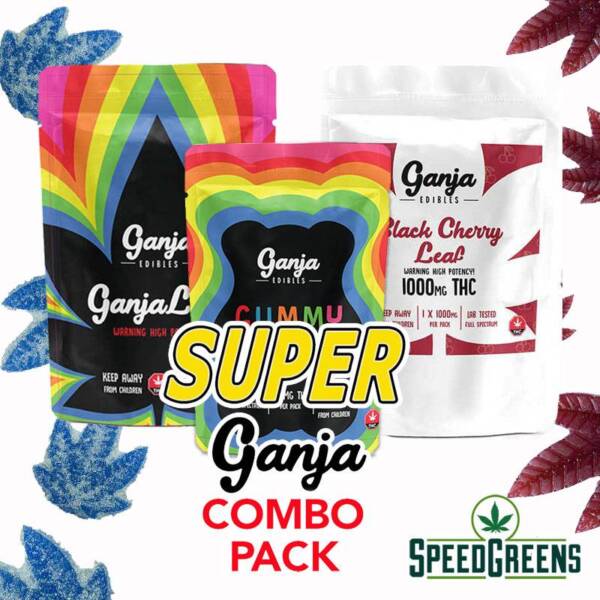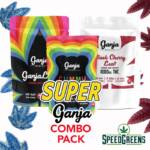 Super Ganja Combo Pack (4650mg THC) FREE GIFT
$195.00
This SUPER GANJA Combo Pack is for the weekend warrior or for someone who wants to party the night away with their bestfriends.
Ganja Sour Passion Fruit Leaf 1250mg x 2
Ganja Cherry Leaf 1000mg x 2
Buy these 4 in the combo and receive a FREE Ganja Sour Blue Raspberry Gummy Bears (150mg) as a bonus.
Note: Edibles can take 30-90 minutes to reach full effect after being consumed, and depending on the
user can last up to 3-4 hours. It is highly recommended to take a single dose, and wait at least 30
minutes before increasing the dosage.
Description
+ FREE BONUS GANJA SOUR BLUE RASPBERRY GUMMY BEARS (150mg THC)