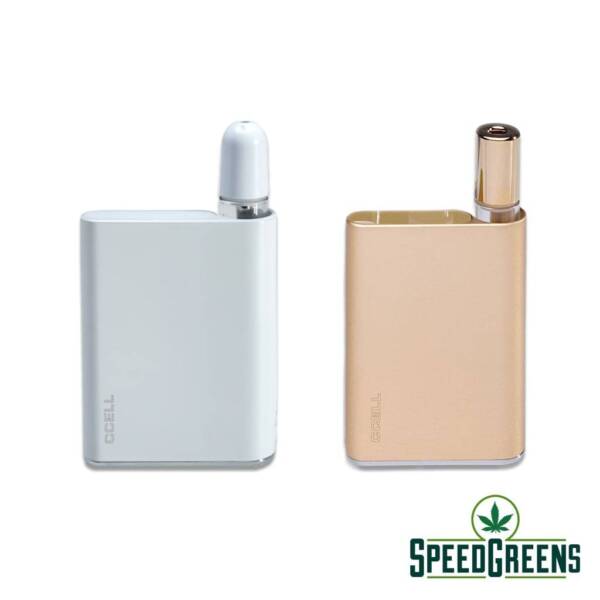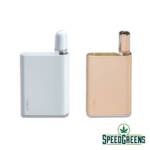 Palm CCELL Vaporizer
$40.00
The CCell Palm is a tiny, ultra-portable and powerful concentrate vaporizer that delivers a hard-to-beat experience when paired with a TH2 Atomizer. The Palm is incredibly easy to use with no buttons or adjustments to make. Just attach almost any 510 threaded oil cartridge to the included magnetic adapter, insert and inhale.
An LED will illuminate while the heater is activated, and you only need to inhale for 2-4 seconds at a time to produce a surprisingly large and super smooth draw. The CCell Palm vaporizer is incredibly small and portable, and yet a full cartridge and battery can last for many, many draws; up to a week of use (or more) for many users.
We recommend the Palm in combination with TH2 Atomizer. It's our overall favorite oil atomizer due to its industry-leading ceramic atomizer that works with even the thickest concentrate. The CCell Palm is best for someone who wants a system that provides maximum potential in the smallest possible package. The Palm has the battery life and the hit size of much larger systems, all contained within something that fits in a small pocket.
*Battery only, cartridges may be purchased separately.
Description
Additional information
Reviews (5)
Description
CCELL Registered Trademark Technology
Battery Capacity: 550mAh
Battery Life: 250+ Puffs After Full Charge
Durable Aluminum Alloy Housing
Magnetic Connection for Easy to Use Vape Cartridges (2x Magnetic Adapters Included)
Inhale Activated
Stealthy Breathing LED Indicator
High-Quality Circuit Board with Multiple Protections
Micro USB Rechargeable
Works Great with CCELL Registered Trademark Oil Cartridges: CCELL Registered Trademark TH2 Cartridge and CCELL Registered Trademark M6T Cartridge
Dimensions: 55.0H x 42.0W x 8.9D (mm)
Colors Available : White / Gold