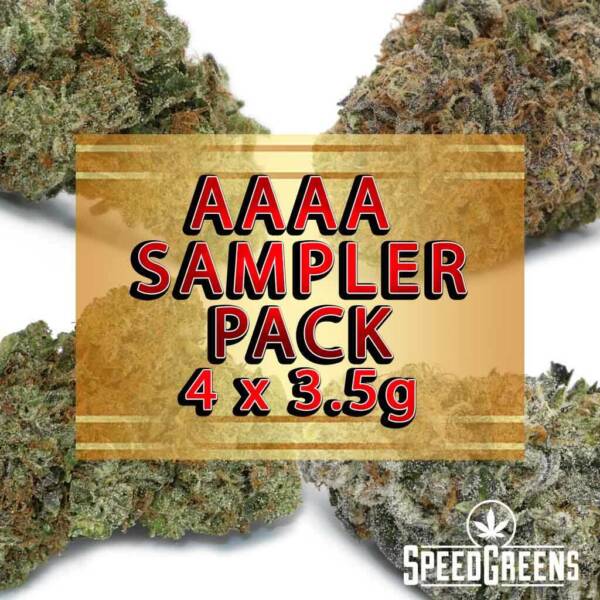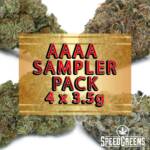 Sampler Combo Pack AAAA (4 x 3.5g)
New to Speed Greens or just don't know which flower strain to get next?
The Speed Greens Sampler Pack includes four different premium AAAA strains at 3.5g each (total 14g). You will receive a mixture of sativa, hybrid, and indica strains.
This is a perfect way to try out some of our best flower at more than 33% discount off of the retail price!
Please note: New strains will be added to sampler combo pack when a strain is no longer available.   Limit to one sampler pack per order.  Strains will be chosen by availability and will include only AAAA strains.
Description
3.5g x VANCITY KUSH AAAA
3.5g x LEMON CREAMSICLE AAAA
3.5g x GOD BUD AAAA
3.5g x  DEATH BUBBA AAAA