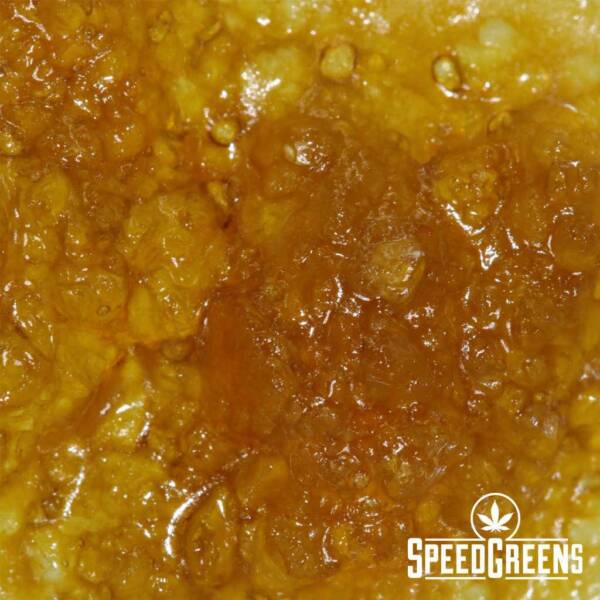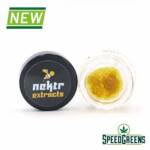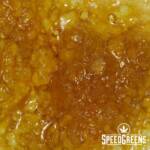 Nektr Extracts Diamonds – Shishkaberry
$80.00
Nektr Diamonds
Shishkaberry, also known as "The Kish" to many members of the cannabis community, is an indica dominant hybrid (80% indica/20% sativa) strain that is a potent cross between the delicious The Red X Blueberry strains. This dank bud has a combination of both indica and sativa effects. Shishkaberry was the second place winner of High Times' Cannabis Cup for best Indica in 2001 and has been a patient favorite ever since. Shishkaberry has an aroma of fresh earthy berry and a taste of fresh-picked earthy berries that sweetens upon exhale. Shishkaberry buds have dense spade-shaped dark olive green nugs with minty green leaves and undertones. These nugs are specked with furry dark amber hairs and are absolutely frosty with thick white trichomes. Users describe the Shishkaberry high as one that has an initial onset of an insanely happy and uplifting feeling that leaves you social and focused. This is followed by a lazy heavy body high that leaves you sedated before easing you into a deep and peaceful sleep. Due to these potent effects, Shishkaberry is an ideal strain for treating patients suffering from conditions such as chronic pain, Multiple Sclerosis and Parkinson's Disease.
"Diamonds" or "THC/THCA diamonds" are THC/THCA crystalline developed in the presence of a terpene-rich solution. These diamonds typically contain 99% THC/THCA and are the seen to be the purest form of THC/THCA that you can find on the market.
Nektr Extracts is looking to bring an elevated experience to the world of concentrates. Simply put, a premium product and full transparency.
By proudly using only BC's finest bud you not only get an experience that is unbelievably aromatic, fully flavoured and clean tasting which will have your senses firing on all cylinders; but also a product which is safe and consistent.
A new standard is here. Elevate above.
Get an alert when the product is in stock: