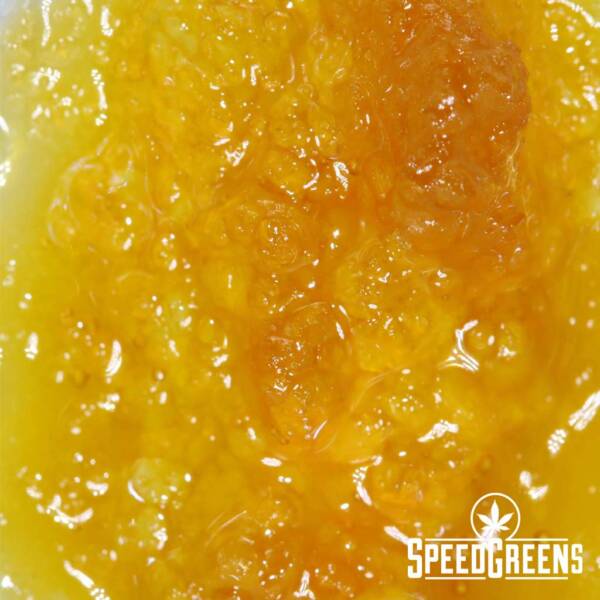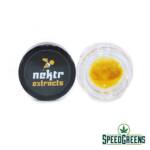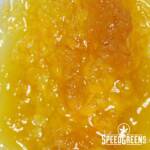 Nektr Extracts Diamonds – Death Bubba
$80.00
Death Bubba is a hybrid and a cross between OG Kush, Blueberry and Sour Diesel with a 50:50 sativa/indica ratio that creates an impressive 17% THC level. What is really amazing about the Sour OG is that it looks frosty and is covered by gleaming crystals. Its taste is unlike anything you may have come across before. It is earthy with a hint of citrus and offers an amazing high within a matter of minutes. You will feel relaxed and peaceful all the while being in a good mood. Rest assured you will not have to worry about feeling drained out. You will feel productive and will be willing to get things done. You will remain in a positive state while feeling wonderful. Considering how quickly the high comes into effect, it lasts intensely for an hour and even more until it starts to wind down.
"Diamonds" or "THC/THCA diamonds" are THC/THCA crystalline developed in the presence of a terpene-rich solution. These diamonds typically contain 99% THC/THCA and are the seen to be the purest form of THC/THCA that you can find on the market.
Death Bubba  is looking to bring an elevated experience to the world of concentrates. Simply put, a super premium product and full transparency.
By proudly using only BC's finest bud you not only get an experience that is unbelievably aromatic, fully flavoured and clean tasting which will have your senses firing on all cylinders; but also a product which is safe and consistent.
A new standard is here. Elevate above.
Get an alert when the product is in stock: