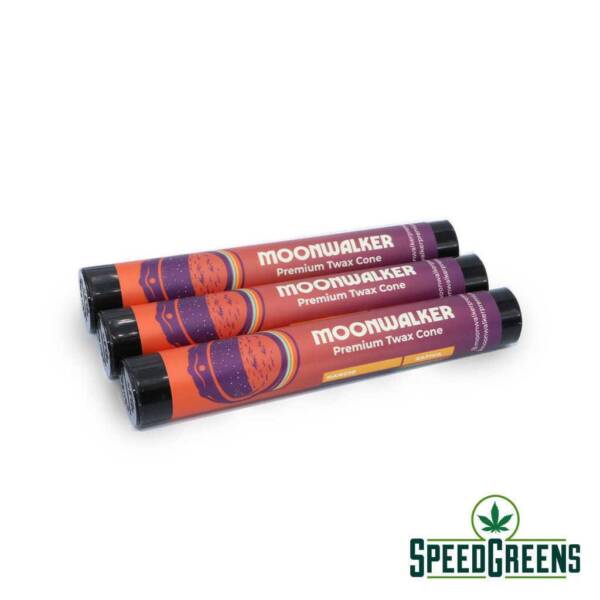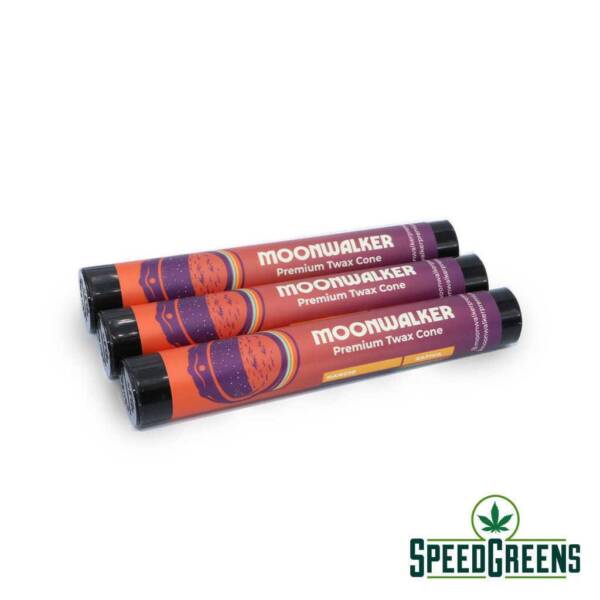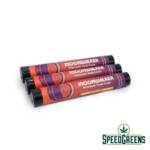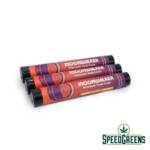 MoonWalker – Premium Twax Cone | Hang10 (Sativa)
$22.00 – $60.00
MoonWalker – Sativa Premium Twax Cone filled with AAAA Hang10, Purple Candy Kief and THC Distillate – 1.75g
This high strength Sativa dominant hybrid gets its heritage from its parent Maui Wowie and S.A.G.E. This uplifting strain is known to produce a euphoric high leaving users happy, energetic, creative and motivated. Hang 10 has a tropical flavour with notes of sweet citrus, pineapple and fleshy fruit apparent in the nose and smoke (think lifesavers). Hang 10 delivers a very gentle sage undertone on the exhale and leave users with a permanent smile for a few hours.
What makes these even more special is how easy they are to consume, just light them up and puff your way to another galaxy! Our Twax Cones are definitely not for beginners… we would even advise our most veteran users to consume these with caution!
They may look like a normal extra large cone on the outside, but don't let these heavy hitters fool you… it's what's inside that matters!
Each MoonWalker Premium Twax Cone weighs 1.75g
Description
Additional information
Reviews (9)
Description
1 for $24
3 for $72