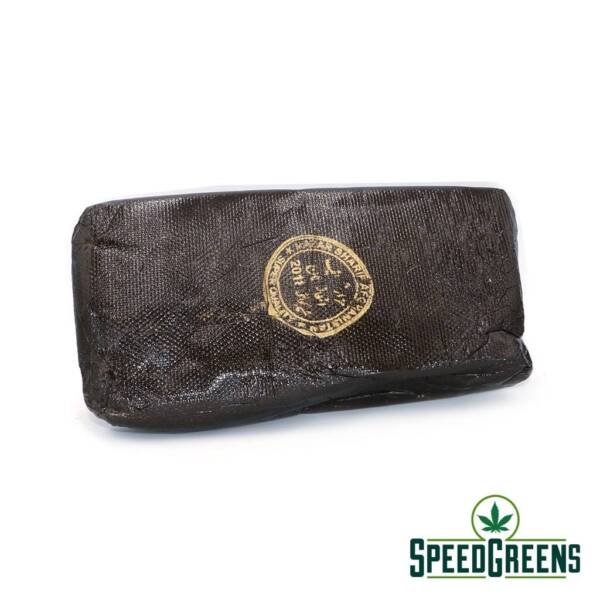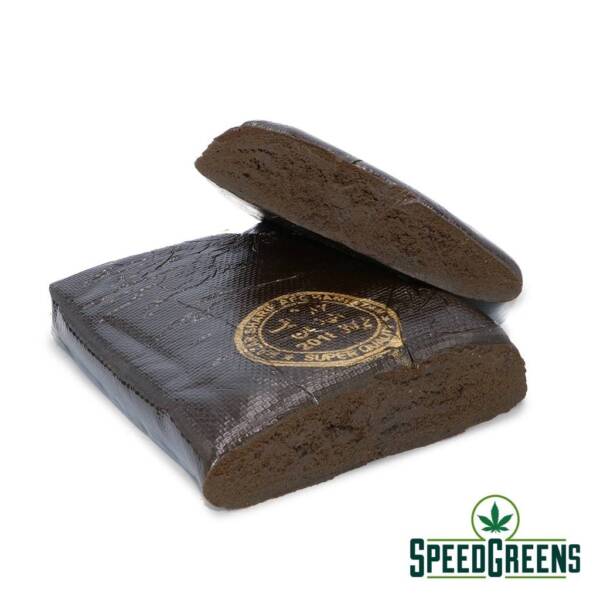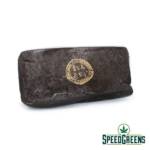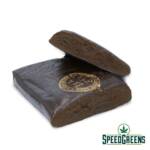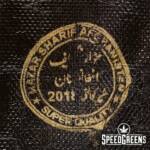 Afghan Mazar Sharif Hash (AAAA) – Hashish
BEST PRICE

GUARANTEED SHIPMENT

DISCREET PACKAGING
Widely considered as the BEST HASH in the WORLD
Grown around the desert towns of Balkh, Mazar-i-Sharif and Sheberghan in the far north of Afghanistan, close to the modern borders of Turkmenistan, Uzbekistan and Tajikistan. This Mazar-i-Sharif, mostly Indica strain produces the legendary hashish known as "Shirak-i-Mazar" and "Milk of Mazar". The people of these regions are a patchwork of Turkic, Tajik, Afghan and Pashtun tribes, and the history of Mazar-i-Sharif strains is likely to be equally complex. In fertile and well-irrigated soils these vigorous giants are capable of reaching 4 metres in height or more, and will produce a similarly immense yield of intensely resinous flowers. Traditionally harvested in the first half of December with the onset of the brutal Central Asian winter, Mazar-i-Sharif plants will enjoy cold conditions, including snow, and will turn a deep blood red in low temperatures. Growers favour leaving harvest as late as possible, sometimes into early January. Sieved "Milk of Mazar" garda is very resinous and so can be hand-pressed to make charas; it has a distinctively pungent, sweet aroma and a dreamily mellow high. Over-indulgence produces a mind-warping, immobilizing and narcotic effect.
The smoke of this strain tastes of hash, fruit, citrus, and flowers. Its THC count reaches nearly 20% when the strain is grown properly. Users can experience the world in a bright and psychedelic light after using this strain, or they can fall into a deep sleep.
For most, this premium imported hash can is excellent for nighttime relief of insomnia as well as stimulation of appetite and easing of chronic pain. Mazar may also be prescribed for anxiety, stress, depression, bipolar disorder, and ADD/ADHD. Some find that it helps mitigate the symptoms of Alzheimer's disease, migraines, and headaches.
This is a true and original Afghanistan produced Mazar Sharif Hash product, the highest quality import you will find.
Description
Refer a friend
Reviews (58)
Another premium hashish from the Speed Greens
This mostly indica strain is a premium import. It is a complex hash, but has the simple flavors of fruit, hash, flowers, and citrus. Find out why the Afghan Mazar Sharif Hash is one of the premium hashish products that people love.
Having trouble at night? Here is the best hashish
This Afghani hash is great for alleviating insomnia and chronic aches and pains
Afghan Mazar Sharif Hash AAAA is excellent for insomnia alleviation at night, as well as hunger stimulation and chronic pain treatment. Users can expect to enter a high like no other, then gradually move to falling into a deep sleep. This Afghani Hash is also beneficial for anxiety, stress, depression, bipolar disorder, and ADHD/ADD. Some users may find the hash helps with migraines, Alzheimer's disease, and headaches.
Hashish is known for its potent narcotic effects
Enjoy mind-warping and immobilizing effects with a kick of citric flavors and more
This has produced mind-warping, immobilizing and narcotic effects. This strain's smoke tastes like hash, fruit, citrus, and flowers. When cultivated properly, the strain's THC content reaches approximately 20%. After consuming this hashish, users may view the world in a brilliant and psychedelic light, or they may sink into a deep slumber. Which makes this hash a perfect product for users struggling with insomnia.
Hashish made with craftsmanship and dedication
The Afghani Hash is carefully made with exotic ingredients from desert cities
This product has exotic ingredients. Grown near the contemporary borders of Turkmenistan, Uzbekistan, and Tajikistan in the desert cities of Balkh, Mazar-i-Sharif, and Sheberghan in Afghanistan's far north. The fabled hashish is known as "Shirak-i-Mazar" and "Milk of Mazar" is produced by this Mazar-i-Sharif, mainly Indica variety. The inhabitants of these areas are a patchwork of Turkic, Tajik, Afghan, and Pashtun tribes, and Mazar-i-Sharif strains' history is likely to be just as complicated.
We Value Friendship, and It Starts with Sharing
Are you looking to provide your friends with the same benefits you enjoy?
Look no further! It only requires a simple step-by-step process that takes less than 5 minutes! You earn points that you can use in the shop, and they can benefit from the fantastic selection we provide. It's a win-win situation, so don't hesitate.
Go to "My Account" at the top of the page. If you haven't created an account, we highly suggest it! You can find the referral link section below your profile.

Input a page URL which you want to refer and click "Generate Referral Link."

It will generate a link according to the date of your request. You can also click the social links for Facebook, Twitter, or Whatsapp to create a link to those applications.
Copy the URL (or click on the "Copy Link" box beside the link) and share the link with family, friends, and loved ones!

When your friends and loved ones click the link, you will be awarded 625 Speed Pass Points (after a complete purchase), which you may use towards any of our products! Because your friends are doing you a favor, they can reap more benefits as they will receive a unique coupon code worth $25. This sign-up bonus will help them with more purchases in our shop! If you have any questions or concerns, let us know, and we will be happy to help.

---
Only logged in customers who have purchased this product may leave a review.