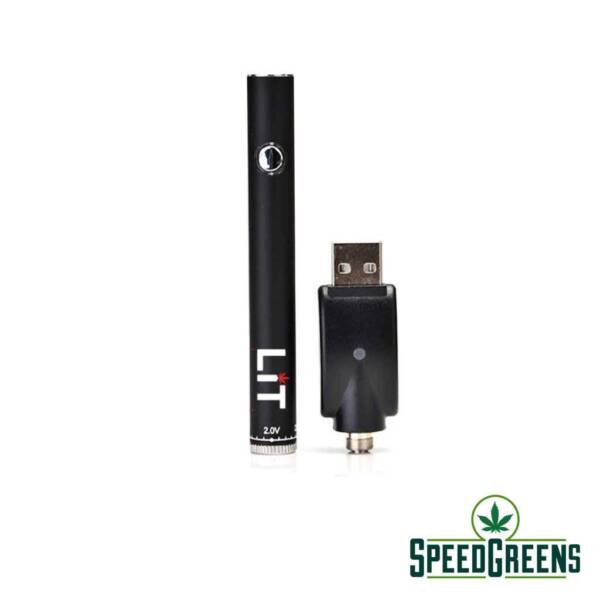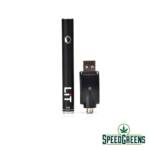 LiT Vape Pen
$30.00
Our eLiTe series Weed Vape Pen variable voltage twist battery and USB charger is the ultimate way to enjoy your LiT oil.
By adjusting the voltage, you are able to get larger vape clouds by turning up the voltage. For those who want to enjoy a more flavour vape taste we suggest you keep the voltage at 2.5V
Can be used interchangeably with other vape cartridges with 510 threading (Ie. Sky Extracts, 1 Gram BC Vapes, Keyy / Flyte, Brass Knuckles, Kingpen, Pure Pulls, etc…)
Features:
350 mAh battery (Press 5 times to unlock/lock battery)
Visible voltage indicator for ease of use
Quick Charge (within 30 mins)
510 threading
Light indicator color:
Blue/Purple – Battery 30 to 100%
Red – Battery <30%
To try our reusable and interchangeable vape cannabis strains and fruit flavored cartridges click here.
*eLiTe series battery is fully interchangeable with all existing reusable vape cartridges.
Get an alert when the product is in stock: