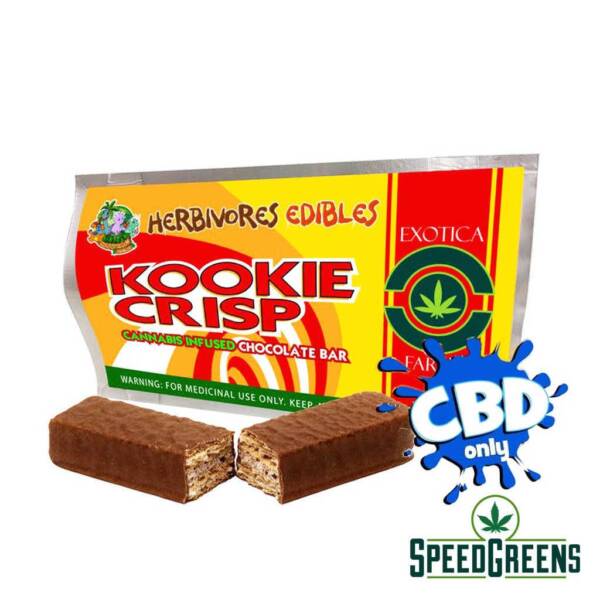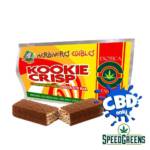 Herbivores KOOKIE KRISP (100mg CBD)
$15.00
CBD Content: 2 bars/50mg per bar/100mg per package.
Dosage: Always consult a physician for recommended dosage based on your own individual needs.
Ingredients: Sugar, Modified Palm, Sunflowers and/or Safflower Oil, Wheat Flour, Modified Milk, Cocoa Mass, Cocoa Butter, Soya Lecithin, Coffee, Sodium Bicarbonate, Lactose, Cocoa, Yeast, Polyglyerol Poluricinoleate, Natural Flavours
Attention! This product was made in a facility that may process peanuts, coconuts, tree nuts, soy, wheat and dairy products.
Please Note: We can not guarantee that the chocolate products will hold it's shape as products can melt during transport.